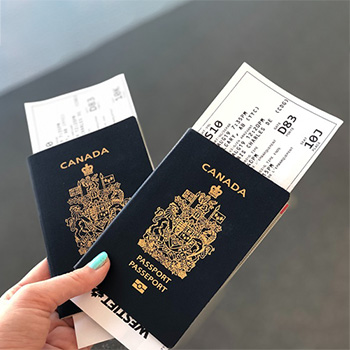 With an intrinsic knowledge of specialized business-immigration programs such as the Federal Startup Visa, various provincial nominee programs, permanent residency applications, work or study permits, or tourist visa — Canadian Future's expert knowledge and years of experience allows for a thorough and expert solution for each immigration program and according judicial review.
Immigration process services
Analyzing Judicial Review files and determining the chance of success in court
Starting the Immigration or Judicial Review (JR) process
Preparing the documentation and submitting the applications
Providing expert legal advice throughout the process
JUDICIAL REVIEW
---
Canadian Futures' approach for immigration judicial review application starts with a precise review of verification and validations provided by officers to define points where mistakes or unreasonable judgements can be made. The arguments are then filed with the Court.
It is crucial to articulate powerful arguments that will capture the Court's attention by supporting suitable jurisprudence and legislation. Applying experience, expertise, and knowledge, allows Canadian Future to navigate clients through the intricate procedures set out by the Federal Court.
ELIGIBILITY FOR JUDICIAL REVIEW
---
There are a variety of different immigration decisions that can be reviewed, and include:
● Refusal of applications for temporary entry into Canada
● Temporary resident visas
● Work permits, whether an LMIA is required or not
● Study permits
● Permanent residency under any business immigration application
● Provincial Nominee applications
● Quebec Immigrant Investor applications
● Federal Start-Up Visa applications
● Federal skilled worker applications

IMPORTANCE OF APPLYING FOR A JUDICIAL REVIEW
A significant portion of refusals from embassies lack proper justification and can be overturned by the Federal Court. If disregarded, a refusal can eventually become a part of a permanent record and when applying for tourist visas, or work permits, and are visible in your record across many countries, including the United States, Australia, or any Schengen country. This refusal will have a negative impact on the chance of success of your application.
---
1. To start an application for judicial review, you must file a written Application for Leave and Judicial Review in the Federal Court of Canada
2. Next, you must file an Application Record which outlines the facts and arguments that apply to the specific situation. Should Justice Canada decide not to settle, they will have to provide their own memorandum.
3. At the hearing, both parties plead in front of the judge, who later issues a decision, either granting judicial review and sending the decision to a different visa officer, or refusing the application as it i